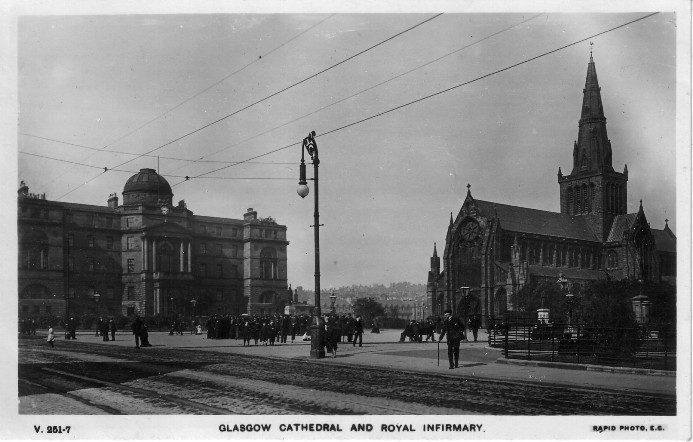 This photograph taken from Castle Street shows Glasgow Cathedral, also known as St. Mungo's Cathedral, and the original Royal Infirmary building, designed by Robert and James Adam. Parts of the Cathedral date back to the 13th century and it is considered to be Glasgow's oldest building.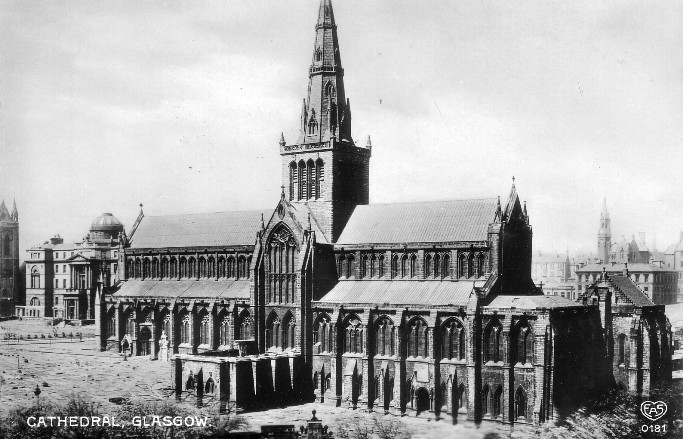 The Cathedral and Royal Infirmary beyond are shown to good effect in this fine photograph taken from the southeast in 1907 or earlier. To the right of the Cathedral in the distance is the tower and building of the Royal Asylum for the Blind which was completed in 1881. In 1907, the Adam Royal Infirmary was demolished to make way for the first phase of the present Royal Infirmary shown below. ( Postcard by E. A. Schwerdtfeger & Co., London E.C. )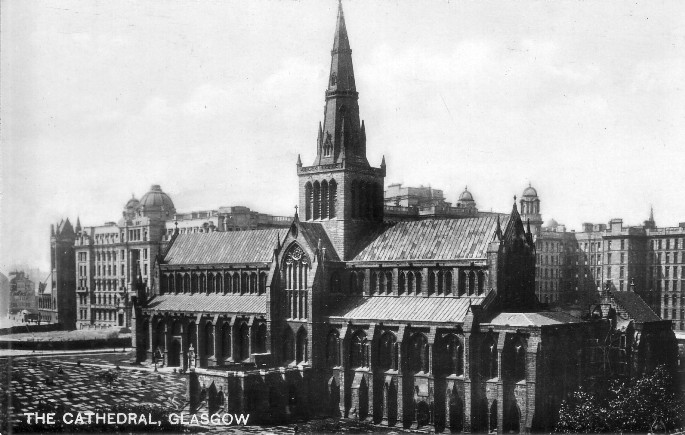 This photograph shows the Cathedral backed by the new Royal Infirmary, designed by James Miller. When the hospital was opened by King George V in 1914, it was the largest public building in Great Britain. The church just across Castle Street from the Royal Infirmary is the United Free Church.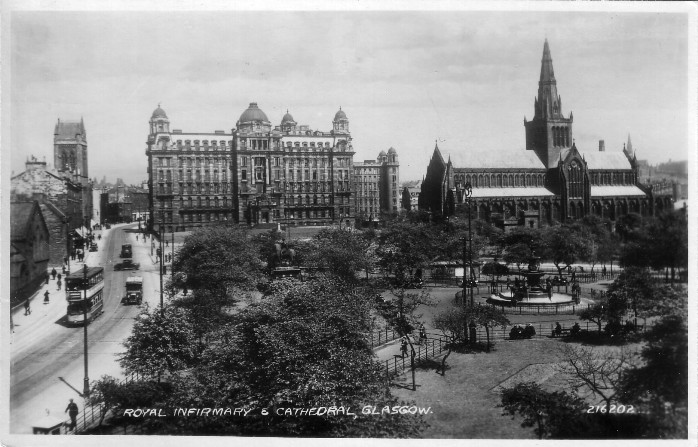 This Valentine & Sons postcard dating from 1932 shows the impressive facade of the Royal Infirmary main building with the Cathedral to the right. Notice how the Infirmary exterior is progressively darkening from exposure to soot in the air. A tramcar on the white route from Burnside or Netherlee winds its way up Castle Street on the way to Springburn.